How Can You Volunteer and Help Support Newtown Connection? Below are a number of volunteer options to choose from: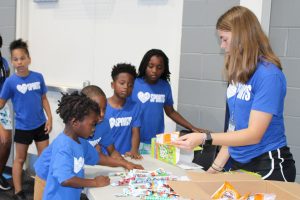 Community Capital -The lifeline and backbone of Newtown SPORTS is what we call our "community capital". We are looking for people and businesses to donate "healthy" post program snacks also help to create the enrichment of health into our program. The success of our Newtown SPORTS programs depends on help from all of our volunteers.

The Coach-Mentor -The Coach-Mentor can be any vetted adult or young adult with a passion for sports-based youth development and using sport as a vehicle for social change. Coach-Mentors DO NOT need baseball/softball experience to support Newtown SPORTS.  The "three E's" are essential, however: Energy, Enthusiasm, and Effort.  Each Coach-Mentor must bring their best self to each Newtown SPORTS activity.  Our program's success will stem from the positive Energy and Enthusiasm emitted by our volunteers.  Energy and Enthusiasm are relative person to person, which is why each Coach-Mentor must simply give their best Effort.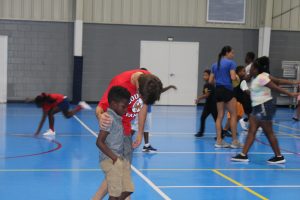 Each Newtown SPORTS practice has various baseball/softball focused drills, and team and aerobic capacity building. The Coach-Mentors with a baseball/softball background will support the baseball specific drills.
The Coach-Mentor will need to be able to commit to most days of the program. The relationships built by you being present every day of the program allows the kids to look forward to participating. We want a connection to happen between you and the children.  The only way that is possible is if you can be present most days of the program.
During each program, we will host an "Open House" where you will have a chance to check out the program to see if you would like to become a Coach-Mentor.  This will give you a chance to decide if this is something you are really interested in doing. You must attend an "Open House" prior to being able to apply to become a Coach-Mentor.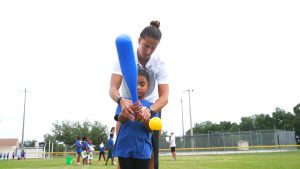 The Outreach Member – An Outreach member is defined as a High School Youth who will volunteer their time on site engaging in assigned tasks/activities provided by Newtown Connection Program.
Outreach members only support small groups of children under the supervision of the Adult BGCSDC Staff Member and the Operations Coordinator.
While Outreach Members are not Boys & Girls Clubs of Sarasota and DeSoto Counties (BGCSDC) members they will adhere to the standards and expectations set for all youth at the BGCSDC.
Volunteer time by the Outreach Members in the Newtown Connection Program is an interactive fun way to earn Community Service hours needed for high school graduation. If Outreach Members are interested in participating in any additional BGCSDC programs, they can inquire directly with the BGCSDC Staff as to how to proceed.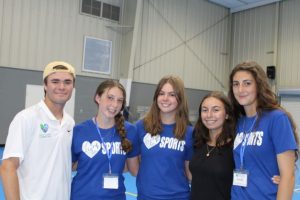 Set Up for Success
Newtown Connection ensures all Site Coordinators and Coach-Mentors are prepared to run Newtown SPORTS by hosting a MANDATORY training module prior to the start of the season. The sessions grow competencies, inspire, and build cohesion and are conducted with the support of our partners the Washington Nationals YBA, The Center for Healing and Justice through Sport, and the Positive Coaching Alliance (PCA).
We hope that you are inspired by our program as much as we are, and that you have time to volunteer and to support the kids of Newtown.
To register as a volunteer please contact us at the email link below.
info.newtownconnection@gmail.com
Sincerely,
The Newtown Connection Family