During the offseason, Sarasota County, Florida is the home for Major League Baseball veteran Ian Desmond. The health and wellbeing of this community is extremely important for Ian, who grew up in the area and has called it his home ever since. In addition, as he described publicly when opting out for the 2020 season, Ian – a biracial individual – is focused on the issues of racial equity and inclusion, particularly with respect to the youth of the country who may not have equal access.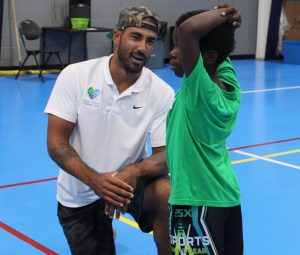 Inequity exists even in the great American pastime of baseball, and solving this problem is the focus of Newtown Connection, a non-profit initiative Ian envisioned for the underserved children of his hometown.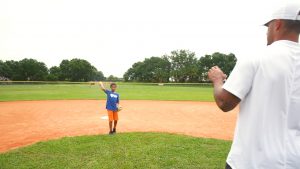 Throughout his career, Ian has had the opportunity to participate in a variety of youth development programs, making an impact across the country. However, Ian has always had his roots firmly planted in Sarasota and was excited to take what he saw as the most impactful after-school programming and bring it back to his hometown. He also understands the value of developing strong partnerships with like-minded organizations, in this case those who can provide specific services that are tailored to at-risk and ethnically diverse children. Newtown Connection executes on these important factors.
Ian also understands that for an organization to be successful and sustainable, its program and passion must be matched equally by research and strategy. Therefore, Ian teamed up with co-founder Vince Northfield, who has extensive and diverse experience managing global businesses across numerous industries. Vince has spent his career in executive positions guiding companies as they expand successfully both nationally and internationally. Newtown Connection combines Ian's knowledge of baseball and passion for philanthropy and youth development together with Vince's business acumen, financial understanding, and experience creating scalable and replicable strategies.