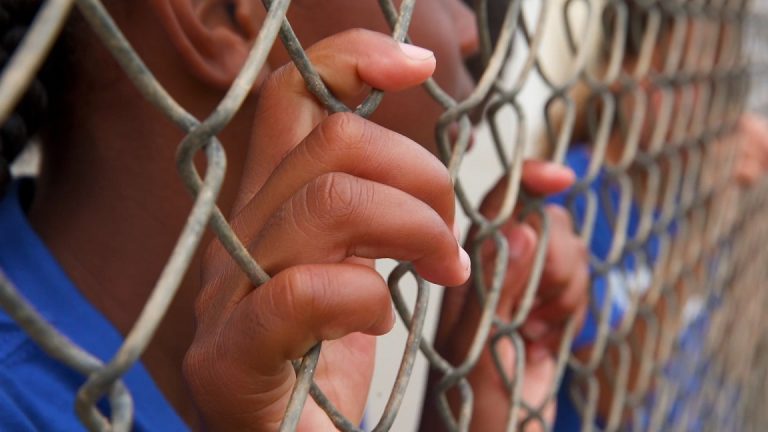 The Program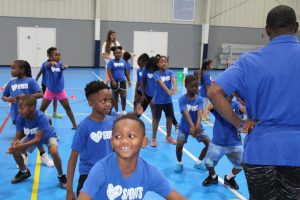 While a member of the Washington Nationals, Ian was a member of the board of directors of the Washington Nationals Youth Baseball Academy ("YBA") and was actively involved in supporting the academy's YBA PLAY program at its inception. In YBA PLAY, he was encouraged to see a youth development program that included academic enrichment, physical activity, and health education, and that imparts a lasting impact on the lives of school-age children in the underserved community.
This program allows youth to participate in modified, inclusive, and fast-paced baseball activities, drills, and games to develop their skills. In addition, the program uses competitive baseball and softball experiences to promote character development and an active lifestyle, instilling the values of leadership, accountability, teamwork, and the pursuit of excellence.

Newtown Connection has created Newtown SPORTS, a program created in partnership with the YBA that mirrors the core elements of the established YBA PLAY program. Newtown SPORTS will be offered free of charge, where a diverse group of youth will participate in thought provoking activities while learning the game of baseball. In addition, these children will be receiving impactful life-skills and building positive character traits with help from trained Coach-Mentors, including improved nutrition, health, and success both on and off-the-field.
These positive Coach-Mentors will represent adult role models who are trained through The Center for Healing and Justice through Sport and the Positive Coaching Alliance curriculum, key early partners of Newtown Connection who provide differentiated training tailored to our needs. The Center for Healing and Justice through Sport places a premium on representation of women, as well as trauma-healing, while Positive Coaching Alliance focuses on creating teachable life-lessons through organized sports, both of which fill much needed gaps in service for the targeted youth.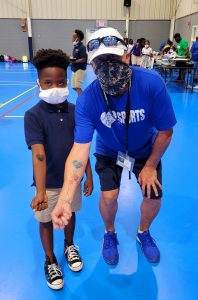 Coach-Mentors will help each participant develop in baseball through repetition of baseball drills and find opportunities to expand those into teaching moments for life skills. Each day of camp will have a unique theme that will be repeated and emphasized. Players will be asked to reflect on each day's theme and give thoughtful answers regarding that theme and apply it to the activities of the day, as well as their daily routines. We believe this interaction will create deeper relationships that help our children well beyond the baseball diamond.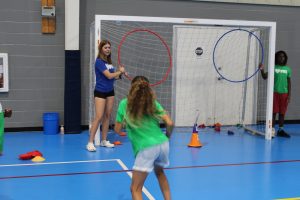 Staffing
Newtown Connection in conjunction with BGCSDC will have a successive employment model. Our plan is to engage staff to support serving up to 100 youth in our first year, growing to 250 by year three. Because the development of positive adult mentors and role models is ingrained in the program model, Newtown SPORTS will have a ratio of adults to youth not to exceed a rate of 1 Coach-Mentor to every 6 Youth. Newtown Connection will employ an Operations Manager who will oversee all program activities and scheduling, while monitoring goals and outcomes. In addition, Newtown Connection will employ one or more Site Coordinators who will oversee the day-to-day program operations while Coach-Mentors implement the baseball activities and mentor Newtown Connection youth. This staffing model will grow its part-time Coach-Mentor staff each year in order to accommodate the desired ratio. All coaches, including volunteers, will be required to pass a Level II Background Check and complete the necessary The Center for Healing and Justice through Sport and Positive Coaching Alliance training sessions.