Kristina Ely
Sports & Operations Coordinator
Kristina Ely is the Sports Program Coordinator for Newtown Connection. Kristina played college softball at Valdosta State University and graduated with a B.S. and Master's degree in K-12 Health and Physical Education. Kristina then moved back home to Sarasota, FL to pursue her passion in instilling and providing kids an opportunity to learn lifelong health and physical activities. She has been a Physical Education teacher at Sarasota Military Academy for 8 years and continues to make an impact on the wellbeing of her student's there. 
Lisa Rossi
Education Coordinator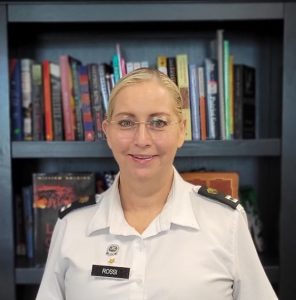 Lisa Rossi is the Education Coordinator at Newtown Connection.  Lisa holds two bachelor's degrees, one in Journalism from UMass Amherst and one in English Literature from USF, as well as a Master's degree in Public Relations and Business Communication from Emerson College.  She is currently working on her Master's in Teaching at USF. "Captain Rossi" is a teacher at the Sarasota Military Academy.  She is certified in English 6-12 and holds an endorsement for Reading K-12.  Lisa enjoys helping her Intensive Language Arts students hone their reading skills. She believes the ability to understand the written word, as well as write it coherently, are essential life skills needed by all persons in all fields of study and employment. Lisa is honored to help the kids at Newtown Estates Park improve their reading skills.  In her free time, Lisa enjoys reading, boating and traveling – preferably all at once. "Once you learn to read, you will be forever free." -Frederick Douglass
Ian Desmond
Co-Founder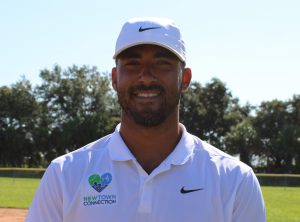 Ian Desmond is a proud husband, father, Christian, philanthropist and professional athlete. A lifelong Sarasota/Bradenton area resident, an active member of the community, and a biracial American passionate about breaking down barriers. Ian believes that a culture of inclusivity and acceptance is achievable through the game of baseball, and is determined to make that vision a reality. Ian is a decorated 11-year Major League Baseball veteran, appearing in 1,478 games and at six different positions. Primarily a shortstop and outfielder, Ian played six different defensive positions and posted a career .263 batting average, hit 181 home runs, and drove in 711 RBI and stole 181 bases. A two-time MLB All-Star (2012 (SS), 2016 (OF)) and a three-time Silver Slugger award winner (2012, 2013, 2014), and has often been hailed for on- and off-field leadership by his peers. Five-time recipient of the Major League Baseball Players Alumni Association Heart and Hustle Award (2011, 2013-16); Six-time nominee for the Roberto ClementeAward (2011, 2014, 2017-20). Ian is a Co-Founder of Newtown Connection.
Vince Northfield
Co-Founder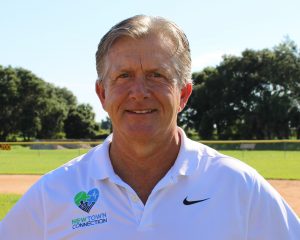 Vince Northfield is a co-founder of Newtown Connection.  Vince, is a retired business executive spanning a variety of industries around the world. Vince was born in London, England and moved to the USA in 1998, has been a Florida resident since 2001 and became a US Citizen in 2007. In his free time, Vince takes time to mentor aspiring entrepreneurs, enjoys golf, exercising and has a passion for sports cars.