Donor Spotlight – Ashby Foundation
Newtown Connection would like to thank the Ashby Foundation for their recent donation which was presented at Newtown Estates Park while the kids were actively participating in our Sports & Academic Program.
The Ashby Foundation was our very first donor back when Newtown Connection was laying down its roots in early 2021 and we value their continued support over the past year.
Newtown Connection – Announcement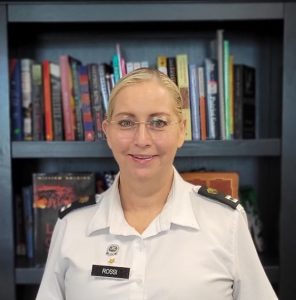 We are pleased to announce Lisa Rossi as the newest member of the Newtown Connection/Boys & Girls Clubs of Sarasota and DeSoto Counties team.  Lisa has the role of Education Coordinator.
Lisa holds two bachelor's degrees, one in Journalism from UMass Amherst and one in English Literature from USF, as well as a Master's degree in Public Relations and Business Communication from Emerson College.  She is currently working on her Master's in Teaching at USF. "Captain Rossi" is a teacher at the Sarasota Military Academy.  She is certified in English 6-12 and holds an endorsement for Reading K-12.  Lisa enjoys helping her Intensive Language Arts students hone their reading skills. She believes the ability to understand the written word, as well as write it coherently, are essential life skills needed by all persons in all fields of study and employment.
Newtown Connection focuses on the wellbeing of the entire individual and thus provides enrichment opportunities beyond just physical and mental wellbeing. Lisa will lead our Academic Enrichment Program to help all participants with their homework and studies and will be supported by Coach-Mentors. These Coach-Mentors are youth outreach members provided by the Sarasota Military Academy.
Our partnerships with the Boys & Girls Clubs of Sarasota and DeSoto Counties and the Sarasota Military Academy, coupled with focused training help to enhance the competence and abilities of coaches. This helps us maintain consistency in program messaging and promote a positive culture of inclusivity, encouragement and an overall positive experience and impact.
Please join us in welcoming Lisa to the Newtown Connection/BGCSDC team.
Newtown Connection Success Story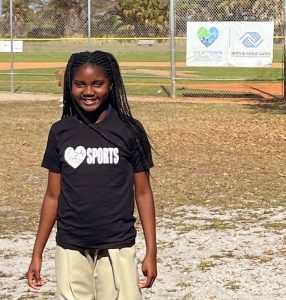 Sarasota, FL – March, 2022 – Nasriyah is a 7-year-old 1st grader and Club member at Newtown Estates Park Boys & Girls Club. Nasriyah participated in five different Newtown Connection programs in 2021. Before participating in the Newtown Connection program, Nasriyah had never played baseball before. During the program she learned the fundamentals of throwing, catching, hitting, fielding and running the bases. Beyond baseball drills and activities, she also got to participate in actual games. Through the program, Nasriyah's skills and self-confidence improved tremendously. She went from having never played and being uncertain of the game to now having just joined the 2022 Spring season of the local Miss Sarasota Softball league.
We are thrilled with the progress of Nasriyah. The direct objective of Newtown Connection is to provide programming that helps build the skills and talent of underserved youth and introduce them to sports they may not otherwise have the opportunity to play. However, another main objective of our program is showcased in this story and that is the personal enrichment and growth Nasriyah has experienced. Because of Newtown Connection, Nasriyah is much more confident and has discovered a love for sports. We hope this ignites a lifelong love for sports, teamwork, physical activity and overall wellbeing.

Former MLB Star Ian Desmond and Biz Pro Vince Northfield Help Underserved Youth
Sarasota, FL – January, 2022 – In June 2020, Ian Desmond, then a Colorado Rockies ballplayer and former Washington Nationals star, wrote a long emotional post on Instagram that he would be taking the season off. Covid-19, the killing of George Floyd and his own need for racial reckoning as a biracial man gave him a deep need to come back to his pregnant wife Chelsea and four young kids in his hometown of Sarasota. But more than that, he wanted to make a difference in the lives of young people, primarily minorities, in underserved communities through baseball.
Sarasota, FL – December 14, 2021 – Please find below a link to the latest video release from Newtown Connection
This video was produced to provide you with an overview of our program and how it has evolved over the past year. In the video you will hear (unscripted) from two of our partners, Boys & Girls Clubs of Sarasota and DeSoto Counties and the Sarasota Military Academy. More importantly, you will see the kids of Newtown in action thanks to your support.
We have come a long way in the past year using SPORTS as our base to establish our program. As we enter 2022, we will expand on the EDUCATION and HEALTH pillars of our overarching foundation providing the kids with enhanced support to complement what they already receive at school and at home.
Thank you for your on-going support and interest in our program, and for helping these kids have a brighter future.
Best wishes to you and your respective families for the holidays
Vince & Ian
SMA Cadets Volunteer to Empower Local Kids With Newtown Connection/Boys & Girls Clubs
Sarasota, FL – October 22, 2021 – A new sports program designed to help a diverse group of community youth has been set in motion. Sarasota Military Academy signed a Memorandum of Understanding with Boys & Girls Clubs of Sarasota and Desoto Counties/Newtown Connection to be Outreach Members for the Newtown Connection program.
Newtown Connection: Year One
New York Times Article
Ian Desmond detailing his decision to opt out of the 2020 baseball season and focus on family and giving back to the Sarasota community with his new foundation, Newtown Connection.
New York Times Article Ian Desmond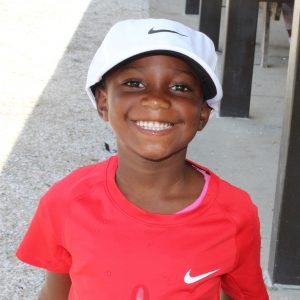 Ian Desmond explains his passion and vision for Newtown Connection, and how and why Newtown Connection was established. 
Ian Desmond Nominated for the prestigious Roberto Clements Award for the 5th Consecutive Season